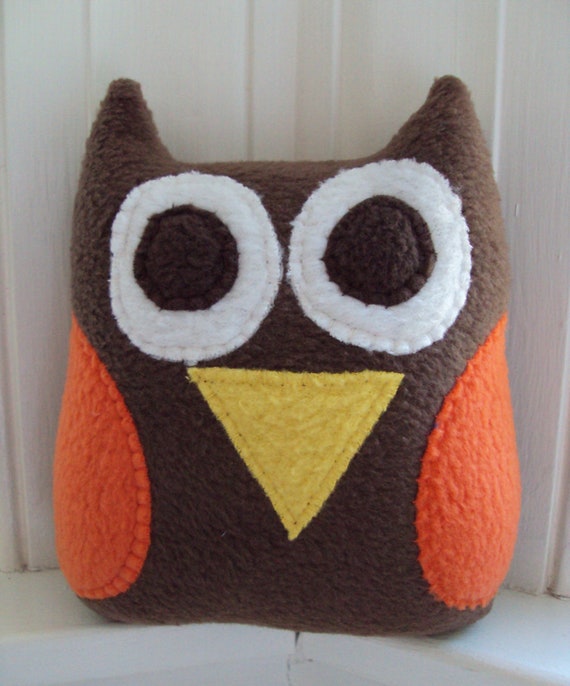 Thanksgiving Owl
$18 + Shipping and Handling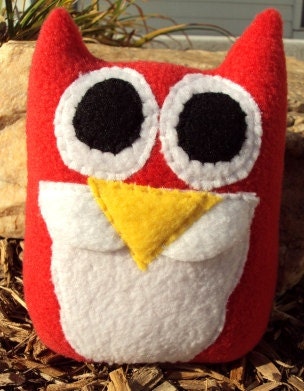 Santa Christmas Owl
$18 + Shipping and Handling
It all started when Tara had her daughter and realized how many bibs and burp cloths her daughter would go through in a given day. She started making her own bibs and started saving money right from the get go because they were easy to wash and stylish. Then when her daughter got her own "big girl" room she fell in love with owls. They have been making these adorable little plush owls ever since. Her shop started in March of 2010 and she has had 266 sales since then just on her Etsy site and has 100% positive feedback. The owls are made out of super soft and cuddly washable fleece filled with love and polyester fiberfill. He is about 6 inches tall and 5 1/2 inches wing to wing.
In TZBURPS! you will also find plush birdz, owl sensory toys, tooth pillows, gift sets/bibs, fish, bunnies and monsters.
What an amazing selection.
Something for everyone.
Customization available.
Hope ya'll take the time to check out her shop! :)
HIGHLY RECOMMENDED